NEW SURGICAL TECHNIQUE FOR TREATMENT OF SUPERFICIAL VARICOSE VEINS
Keywords:
varicose veins, venous insufficiency, deep vein arterialization, perforator vein disfunction, varicose vein surgical treatment,
Abstract
In this article we have described our combination of few proven surgical techniques in treatment of superficial venous disease.
Superficial venous disease and complications that are a consequence from their presence represent an increasingly common problem observed in different medical specialties.
Many patients consult their family physician for the first time when they have experienced some of the complications from superficial venous disease.
Availability of Color-Doppler sonography (CDS) enables timely diagnosis in early phase when only few symptoms are present.
Most patients require a combination of treatment methods depending on the point of the highest venous reflux, the presence of bulging varicosities, the presence of incompetent perforator veins and the depth of subcutaneous tissue overlying the muscle fascia.
References
Santler B, Goerge T. Chronic venous insufficiency: a review of pathophysiology, diagnosis, and treatment. J Dtsch Dermatol Ges 2017; 15(5): 538-56. doi: 10.1111/ ddg.13242.
Callam MJ. Epidemiology of varicose veins. Br J Surg 1994; 81: 167-73.
Thomson H. The surgical anatomy of the superficial and perforating veins of the lower limb. Ann R Coll Surg Engl 1979; 61(3): 198-205.
Moneta GL, Nehler MR. The lower extremity venous system: anatomy and physiology of normal venous function and chronic venous insufficiency. In: Gloviczki P, Yao JST, eds. Handbook of Venous Disorders: Guidelines of the American Venous Forum. 1st ed. London: Chapman and Hall Medical; 1996: 3-26.
Ruckley CV Diseases of the Veins: Pathology, Diagnosis, and Treatment. Browse N, Burnand K, Thomas M. Br J Surg 1989; 76(6): 656. doi.org/ 10.1002/bjs.1800760 656.
Somjen GM. Anatomy of the superficial venous system. Dermatol Surg 1995; 21(1): 35-45. doi: 10.1111/j.1524-4725.1995.tb00109.x.
Porter J, Moneta G. Reporting standards in venous disease: an update. J Vasc Surg 1995; 21: 635-645. doi: 10.1016/s0741-5214(95)70195-8.
Tretbar LL. History of Medical and Surgical Treatment of Varicose Veins. In: Venous Disorders of the Legs. London: Springer;1999. https://doi.org/10.1007/978-1- 4471-0795-8_6
Myers TT. Results and technique of stripping operation for varicose veins. JAMA 1957; 163(2): 87-92. doi: 10.1001/jama.1957.02970370001001.
Winterborn RJ, Earnshaw JJ. Crossectomy and great saphenous vein stripping. J Cardiovasc Surg (Torino) 2006; 47(1): 19-33. PMID: 16434942.
Klein JA. The tumescent techniques for liposuction surgery. Am J Cosmet Surg 1987; 4: 263-7.
Klein J. The two standards of care for tumescent liposuction. Dermatol Surg 1997; 23(12): 1194-1195. doi: 10.1111/j.1524-4725.1997.tb00473.x.
Tessari L. Nouvelle technique d'obtention de la sclero-mousse. Phlebologie 2000; 53: 129-33.
Linton RR. The communicating veins of the lower leg and the operative technique for their ligation. Ann Surg 1938; 107(4): 582-593. doi: 10.1097/00000658-193804000-00013.
Bianchi C, Ballard JL, Abou-Zamzam AM, Teruya TH. Subfascial endoscopic perforator vein surgery combined with saphenous vein ablation: results and critical analysis. J Vasc Surg 2003; 38(1): 67-71. doi: 10.1016/s0741-5214(03)00472-5.
Gloviczki P, Bergan JJ, Rhodes JM, Canton LG, Harmsen S, Ilstrup DM. North American Study Group. Mid-term results of endoscopic perforator vein interruption for chronic venous insufficiency: lessons learned from the North American subfascial endoscopic perforator surgery registry. J Vasc Surg 1999; 29(3): 489-502. doi: 10.1016/s0741-5214(99)70278-8.
Muller R. Ambulatory phlebectomy [article in German]. Ther Umsch 1992; 49(7): 447-450. PMID: 1440446.
Hartmann K, Klode J, Pfister R, Toussaint M, Weingart I, Waldermann F, et al. Recurrent varicose veins: sonography-based re-examination of 210 patients 14 years after ligation and saphenous vein stripping. Vasa 2006;35(1):21–6.
Fischer R, Chandler JG, Stenger D, Puhan MA, De Maeseneer MG, Schimmelpfennig L. Patient characteristics and physician-determined variables affecting sapheno-femoral reflux recurrence after ligation and stripping of the great saphenous vein. J Vasc Surg 2006;43(1):81–7.
Blomgren L, Johansson G, Dahlberg-Akerman A, Noren A, Brundin C, Nordstrom E, Bergqvist D. Recurrent varicose veins: incidence, risk factors and groin anatomy. Eur J Vasc Endovasc Surg 2004;27(3):269–74.
Cabrera J, Cabrera J Jr, Garcia-Olmedo MA. Treatment of varicose long saphenous veins with sclerosant in microfoam form: long-term outcomes. Phlebology 2000; 15: 19-23.
Morrison N. Saphenous ablation: what are the choices, laser or RF energy. Semin Vasc Surg 2005; 18(1): 15-8. doi: 10.1053/j.semvascsurg.2004.12.006.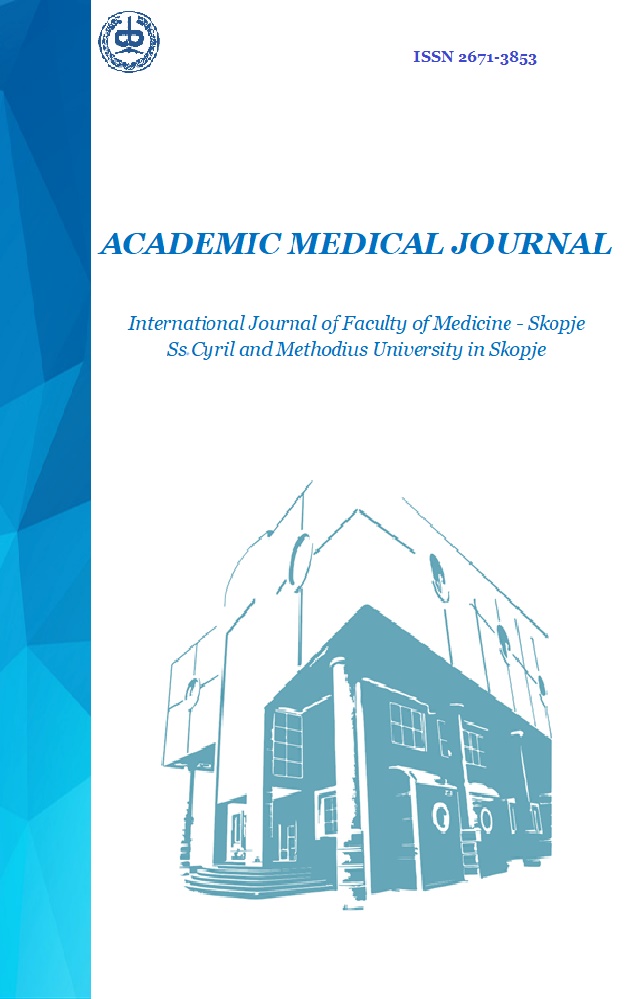 Downloads
Section
Surgical techniques