BONY COCHLEAR NERVE CANAL IN CHILDREN WITH BILATERAL PROFOUND SENSORINEURAL HEARING LOSS – A PILOT STUDY
Keywords:
bony cochlear nerve canal, children, congenital sensorineural hearing loss.
Abstract
Introduction: The aim of this study was to evaluate the width of the bony cochlear nerve canal (BCNC) in children with congenital sensorineural hearing loss (SNHL) and "normal" findings on thin section temporal bone CT.
Material and methods: The width of the BCNC was retrospectively evaluated in two groups of patients. The study group included 11 children (22 bone canals) aged 2-12 years, with congenital, bilateral SNHL who underwent cochlear implantation (CI) from July to De­cember 2019 and no abnormalities of the inner ear were detected on their preoperative CT scans. Eleven patients (22 bone canals), aged 3-10 years, in whom no sensorineural hearing loss had been diagnosed were taken as controls and CT scan of the temporal bone was perfor­med for another reason - suspected acute mastoiditis, chronic otitis media, or perforation of the tympanic membrane. Axial sections of their CT scans were used to measure the width of the BCNC.
Results: BCNC width values in patients with bilateral, profound sensorineural hearing loss ranged from 1.0 to 2.3 mm and the mean value was 1.5±0.3 mm. In patients with normal hearing, the values for the canal width were higher, with mean value of 2.1±0.3 mm.
Conclusion: The results obtained showed that the width of the BCNC in children with bilateral, profound sensorineural hearing impairment was significantly smaller than in the con­trol group with normal hearing for p <0.05 (t-test=6.62912, p=0.000000).
References
Tahir E, Bajin MD, Atay G, Mocan BÖ, Sennaroğlu L. Bony cochlear nerve canal and internal auditory canal measures predict cochlear nerve status. J Laryngol Otol 2017; 131(8): 676-83.
Fatterpekar GM, Mukherji SK, Alley J, Lin Y, Castillo M. Hypoplasia of the bony canal for the cochlear nerve in patients with congenital sensorineural hearing loss: initial observations. Radiology 2000; 215(1): 243-6.
Miyasaka M, Nosaka S, Morimoto N, Taiji H, Masaki H. CT and MR imaging for pediatric cochlear implantation: emphasis on the relationship between the cochlear nerve canal and the cochlear nerve. Pediatr Radiol 2010; 40: 1509-16.
Kang BC, Lee JY, Kim Y, Park JW, Kang WS, Ahn JH, et al. Outcome of Cochlear Implantation in Children with Narrow Bony Cochlear Nerve Canal. Otol Neurotol 2019; 40(7): e679-e685.
Papsin BC. Cochlear implantation in children with anomalous cochleovestibular anatomy. Laryngoscope 2005; 115(1 Pt 2 Suppl 106): 1-26.
Sennaroglu L. Cochlear implantation in inner ear malformations: a review article. Cochlear Implant Int 2010; 11: 4-41.
Kim H, Kim DY, Ha EJ, Park HY. Clinical Value of Measurement of Internal Auditory Canal in Pediatric Cochlear Implantation. Ann Otol Rhinol Laryngol 2019; 128(6_suppl): 61S-68S.
Wilkins A, Prabhu SP, Huang L, Ogando PB, Kenna MA. Frequent association of cochlear nerve canal stenosis with pediatric sensorineural hearing loss. Arch Otolaryngol Head Neck Surg 2012; 138(4): 383-8.
Stjernholm C, Muren C. Dimensions of the cochlear nerve canal: a radioanatomic investigation. Acta Otolaryngol 2002; 122(1): 43-8.
Henderson E, Wilkins A, Huang L, Kenna M, Gopen Q. Histopathological investigation of the cochlear nerve canal in normal temporal bones. Int J Pediatr Otorhinolaryngol 2011; 75(4): 464-7.
Mcphee JR, Van De Water Tr. Epithelial-mesenchymal tissue interactions guiding otic capsule formation: the role of the otocyst. J Embryol Exp Morphol 1986; 97: 1-24.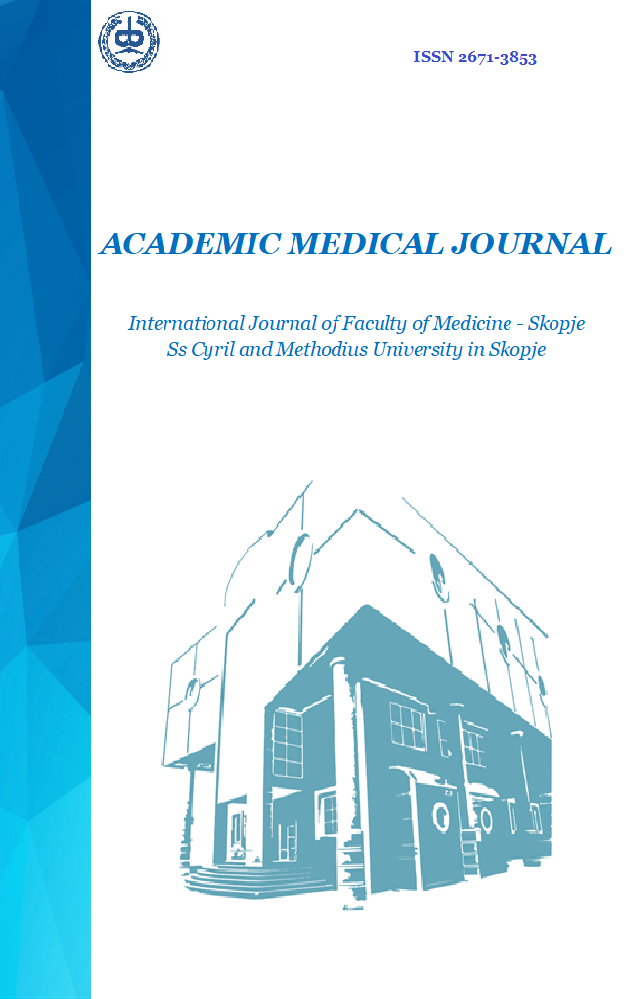 Downloads
Published
2021-12-27 — Updated on 2021-12-30
Section
Original Articles