OPEN ESOPHAGECTOMY AS A TREATMENT OF CHOICE FOR ESOPHAGEAL CANCER AND A SUCCESSFUL OUTCOME AT THE UNIVERSITY CLINIC IN SKOPJE, NORTH MACEDONIA: A CASE REPORT
Keywords:
esophageal cancer, squamous cell carcinoma, surgical treatment, open esophagectomy
Abstract
Esophageal cancer is one of the least studied cancers and has high mortality rates, mainly because it is diagnosed at rather late stage. It requires urgent attention and in patients where surgery is feasible, it is immediately performed. There is a considerable variation in terms of the surgical approach in different countries, but open esophagectomy is a treatment of choice.
This study describes a case of esophageal squamous cell carcinoma that was successfully treated with open esophagectomy and therefore provides information about the present state of esophageal cancer surgery at the University Clinic in Skopje, North Macedonia. The patient underwent clinical examination after which she was admitted to our department for surgical treatment. Esophagography and CT imaging were done pre- and postoperatively and no complications were noted after surgery. The patient was discharged and a written informed consent was obtained for publication of this case and any accompanying images.
References
Biere SS, Cuesta MA, van der Peet DL. Minimally invasive versus open esophagectomy for cancer: a systematic review and meta-analysis. Minerva Chirurgica 2009; 64(2): 121-133. PMID: 19365313.
Fujita H. History of lymphadenectomy for esophageal cancer and the future prospects for esophageal cancer surgery, Surg Today 2015; 45(2): 140-9. doi: 10.1007/s00595-014-0841-4. Epub 2014 Feb 13.
Filip B, Scarpa M, Cavallin F, Alfieri R, Cagol R, Castoro A. Minimally invasive surgery for esophageal cancer: a review on sentinel node concept, Surg Endosc 2014; 28(4): 1238-49. doi: 10.1007/s00464-013-3314-8. Epub 2013 Nov 27.
Huang J, Koulaouzidis A, Marlicz W, Lok V, Chu C, Ngai CH, et al. Global Burden, Risk Factors, and Trends of Esophageal Cancer: An Analysis of Cancer Registries from 48 Countries. Cancers. 2021; 13(1): 141. https://doi.org/10.3390/cancers13010141.
Global Cancer Observatory: Cancer Today. Lyon, France: International Agency for Research on Cancer.– March, 2020. Available from https://gco.iarc.fr/today/data/ factsheets/populations/807-north-macedonia-fact-sheets.pdf, accessed December, 2021.
Kato H, Nakajima M. Treatments for esophageal cancer: a review. Gen Thorac Cardiovasc Surg 2013; 61(6): 330-5. doi: 10.1007/s11748-013-0246-0. Epub 2013 Apr 9.
Kikuchi H, Takeuchi H. Future Perspectives of Surgery for Esophageal Cancer. Ann Thorac Cardiovasc Surg 2018; 24: 219-22. Online June 29, 2018 doi: 10.5761/atcs.ed.18-00126
Lerut T, Wiesel O. History of esophagectomy for cancer of the esophagus and the gastroesophageal junction. Ann Transl Med 2021; 9(10): 897. doi:10.21037/atm-21-676.
Peng JS, Kukar M, Mann GN , Hochwald S. Minimally Invasive Esophageal Cancer Surgery, Surg Oncol Clin N Am 2019; 28(2): 177-200. doi: 10.1016/j.soc.2018.11.009. Epub 2019 Feb 2.
Sohda M, Kuwano H. Current Status and Future Prospects for Esophageal Cancer Treatment. Ann Thorac Cardiovasc Surg 2017; 23: 1-11. Online December 21, 2016 doi: 10.5761/atcs.ra.16-00162.
Uzunoglu FC, Reeh M, Kutup A, Izbicki JR. Surgery of esophageal cancer. Langenbecks Arch Su 2013; 398(2): 189-93. doi: 10.1007/s00423-013-1052-y. Epub 2013 Jan 25.
Watanabe M, Otake R, Kozuk R, Toihata T. Recent progress in multidisciplinary treatment for patients with esophageal cancer. Surgery Today 2020; 50: 12-20. https://doi.org/10.1007/s00595-019-01878-7.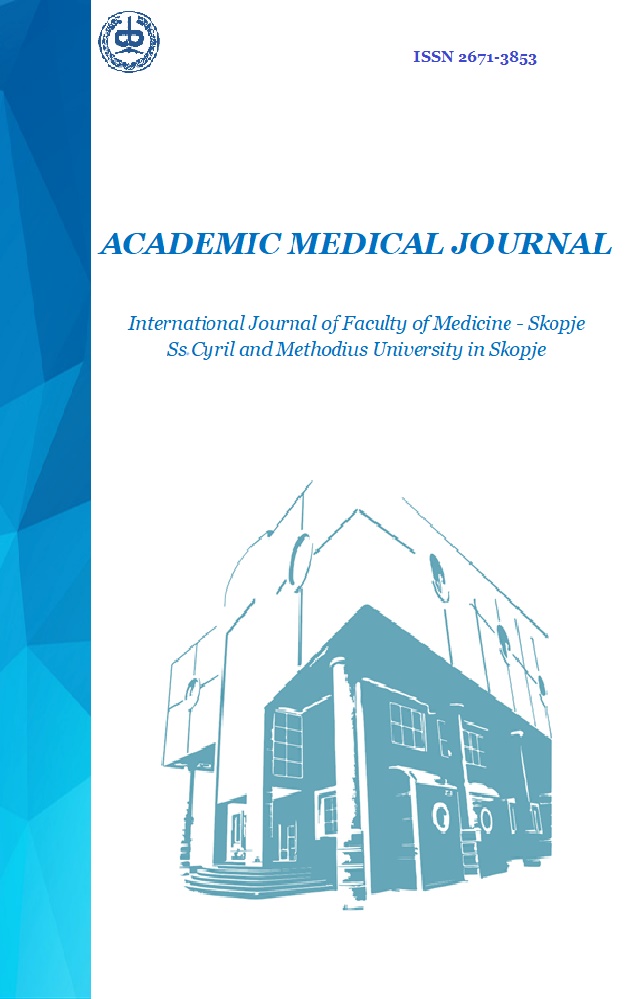 Downloads