Vol. 1 No. 1 (2021): Acad Med J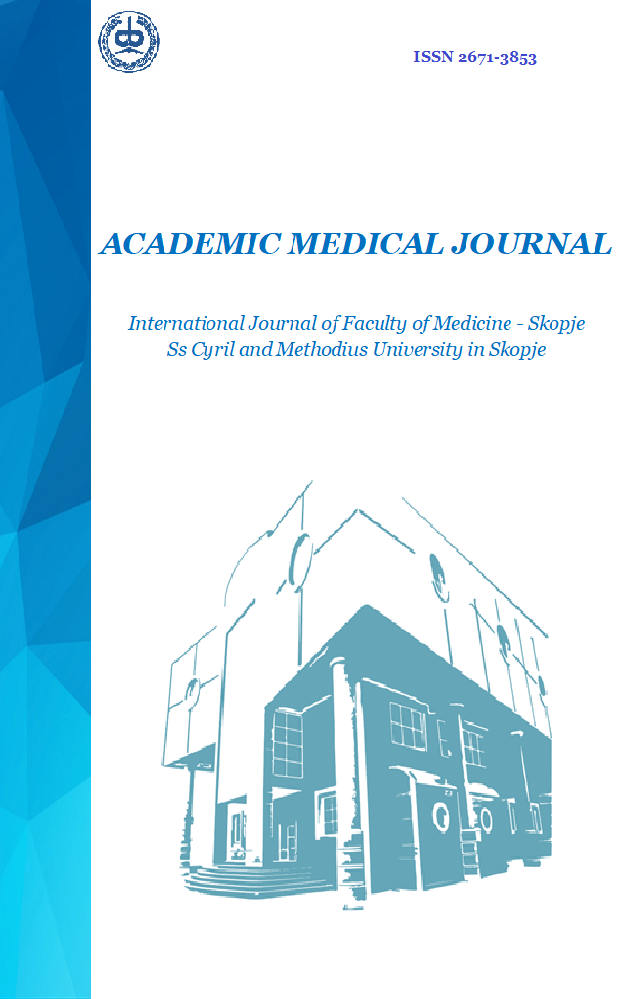 ISSN  2671-3853
FIRST ISSUE - ACADEMIC MEDICAL JOURNAL
On behalf of the Editorial Board, it is with sincere privilege that I have the honor to present the first issue of the Academic Medical Journal.
The Academic Medical Journal is published by the Faculty of Medicine, Ss. Cyril and Methodius University in Skopje as a peer-reviewed, open-access, international journal, issued twice a year. The journal publishes original articles, review articles, case reports, commentaries, editorials, letters to the editor, clinical trials and surgical techniques in various medical disciplines.
This inaugural issue consists of ten scientific papers. The first two are review articles, which stem from the year-long work of the authors. The following seven papers are original articles and they encompass a part of the results of the reaserch work at our Faculty. The closing paper is a Commentary, discussing the impact of the Covid-19 pandemic on the education.
This new journal comes from a long process and we hope you will enjoy reading our first issue and the others to come, and that you will find these articles useful to stimulate your research. We invite you to submit your best papers for publication.
I hope years of successful work and cooperation lie before us.
Editor-in-Chief
Julija Zhivadinovik Bogdanovska